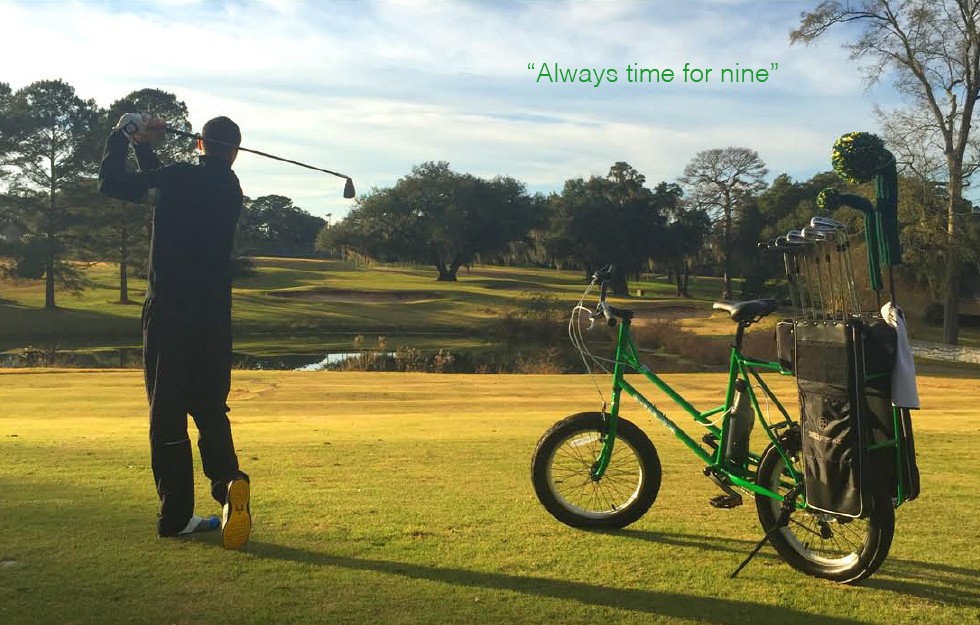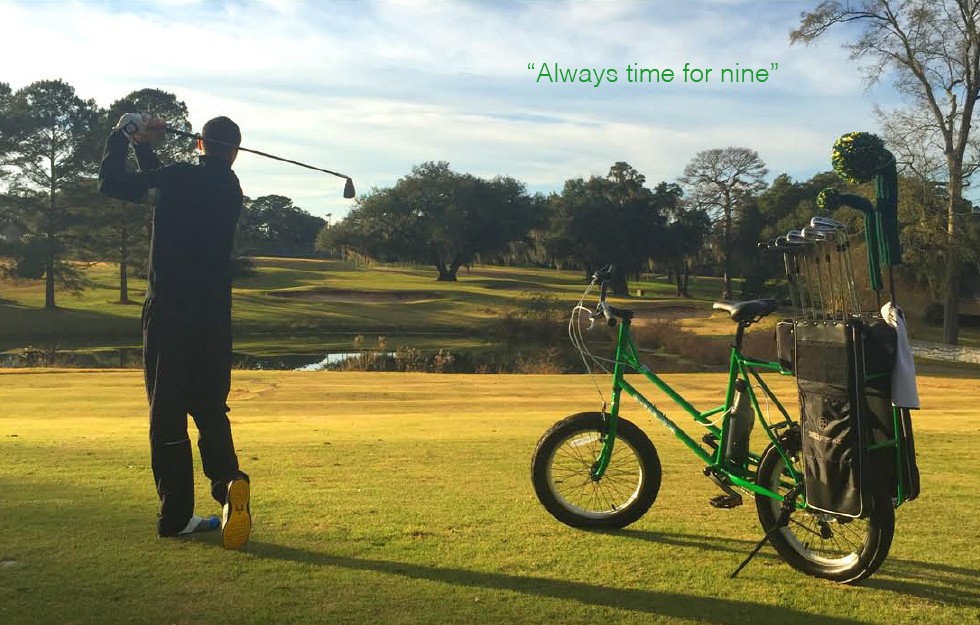 A new spin on an old tradition.
Our vision is to help grow the game of golf by introducing a new alternative to walking and taking a cart.
It's about Fun. It's about Fitness. It's about Time!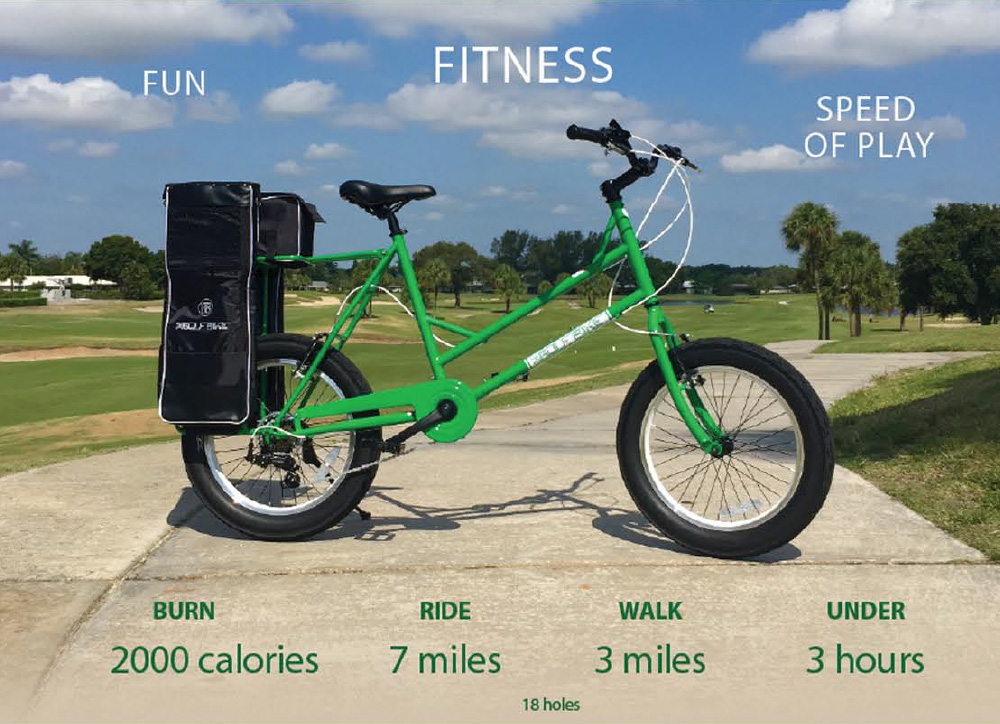 MORE GOLF + MORE FITNESS = MORE FUN

Play faster or just enjoy a leisurely ride on your favorite course.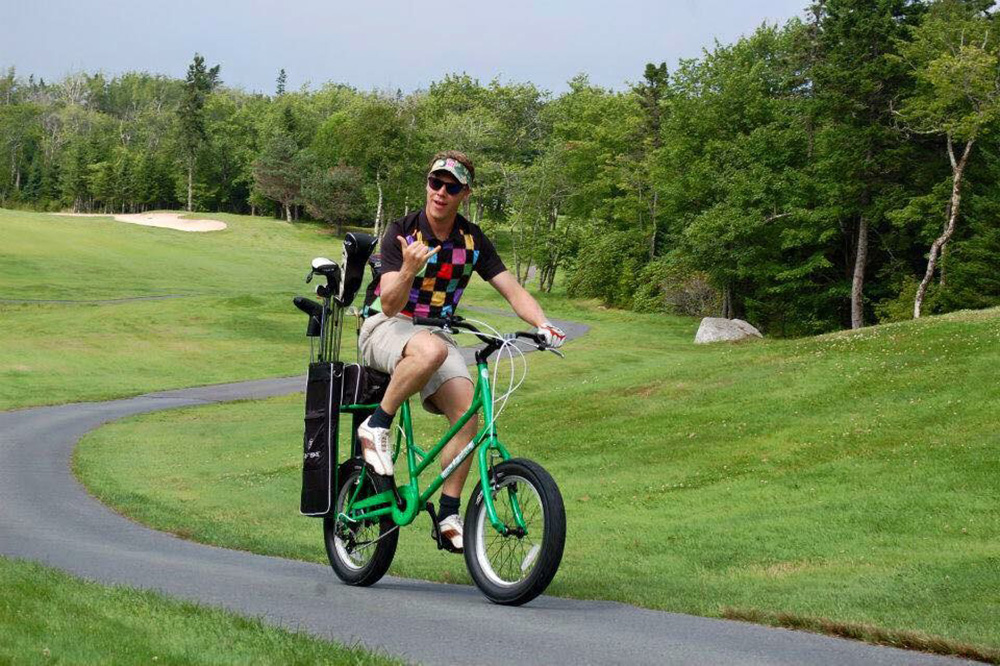 PLAY FASTER AND GET A WORKOUT!

Improve cardio. Gain flexibility. Strengthen legs and core.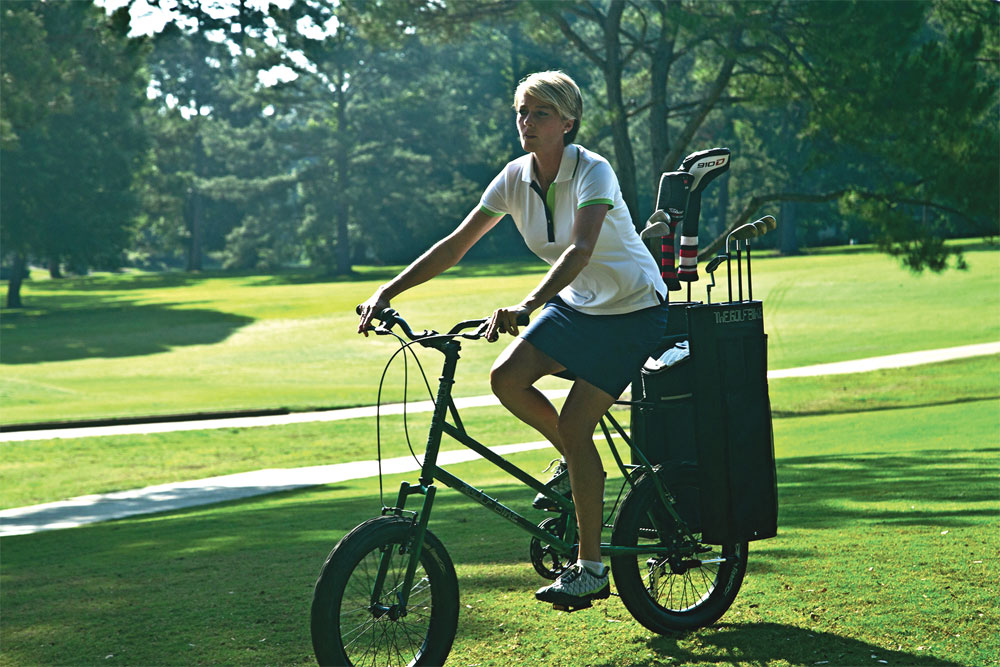 GET FIT. GET BETTER. GET HOME BEFORE DINNER!

Average pace of play with The Golf Bike is 1.5 hours for 9 holes and 3 hours for 18.